Sake, the secret weapon of the sommeliers in foreign markets
After over 10 years of experience, we are confident enough to say that without sommeliers, sake abroad would still be an underrated drink, found in some Japanese restaurants outside Japan.
My experience is based on where I live, Spain, but it is a good example for illustrating the market for sake in foreign countries.
When we started importing sake, we believed that our major clients would be Japanese restaurants. But soon, we discovered that those restaurants where not keen on sake, as for them the "big thing", was pairing their food with Spanish wines… So no room for Nihonshu…Then we tried local Spanish restaurants – sake was far too expensive, compared to wine. So in desperation, we targeted gastronomic restaurants. The key to entering these establishments was the sommelier, because we understood that sake not only worked with Japanese food but could be amazing with any sort of cuisine.
The Sommelier
At first they would refuse, saying: "Sake is an oriental drink and we are not an Asian restaurant…" But after managing to get them to taste a few types of sake, they finally realized that sake is not just one idea or flavour, but could be many things, from clear, elegant and aromatic Dai Ginjo to an umami-driven Cloudy Nigori via a very nice matured Koshu. BANG! We captured their interest….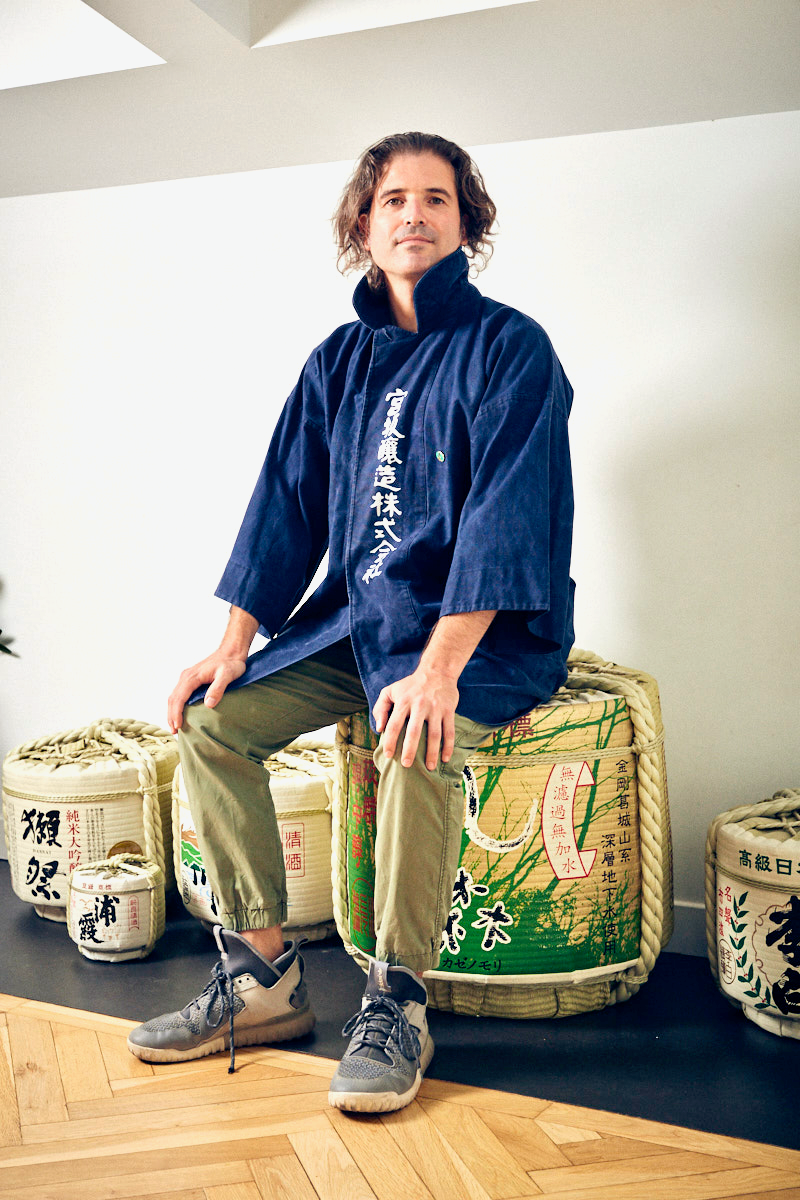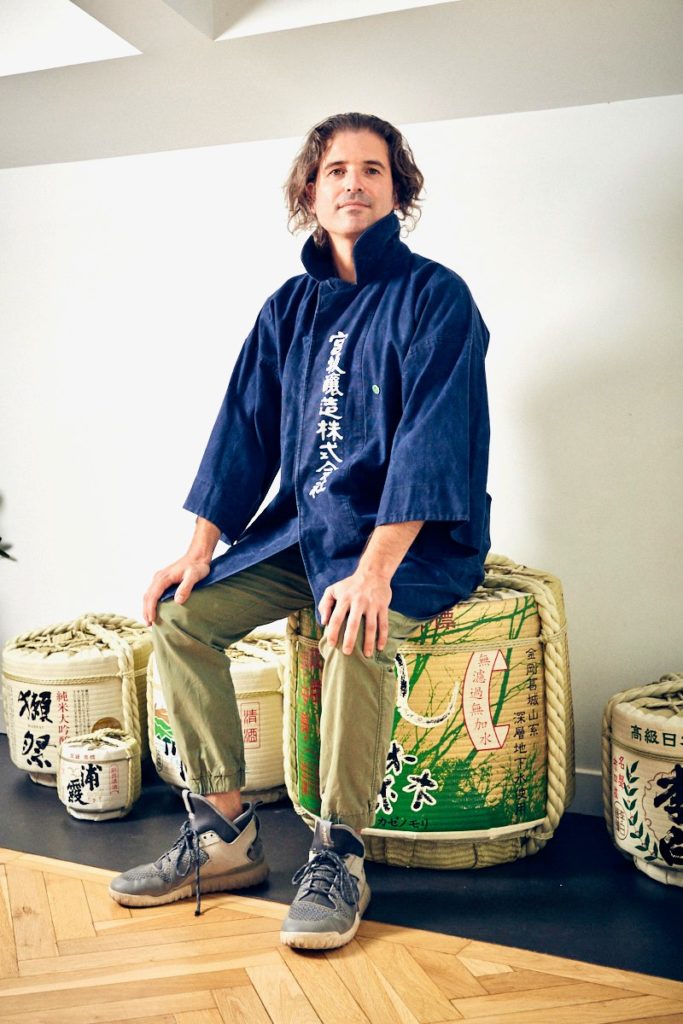 From Japan, we have always received blurred information on sake and the labels did not help, apart from adding an exotic touch to this amazing drink. The lack of information has been a handicap for potential clients, especially now that this is possibly the best time in history to drink sake. We have traditional sakes, technological versions (and I'm not talking industrial), 'Terroir Sakes', 'Natural sakes', 'Organic sakes', 'Ancestral sakes' (mizumoto method, kimoto, yamahai), 'Unpasteurized sakes', 'Low Alcohol Sake', 'Undiluted sakes', 'Aged sakes' (some even in Sherry barrels….), sakes with special yeasts, sakes with unusual koji, sakes that ferment at a low temperature, 'seasonal sakes' ( Hiyaoroshi / Natsuzake). In short, everything unimaginable and more, is done today for our greatest delight. This has not gone unnoticed among sommeliers and they are somehow the new sake opinion-leaders.
The perfect food companion
Sake has always been related to food. The Japanese would drink sake with their meals, so they complement one other. Nowadays, we try to compare sake pairing with food as if it were wine. Unlike wine, however, sake does not try to stand its own and "fight" on an equal footing to food. Instead, sake enhances the flavours and textures of food, creating a bold sense of communion between 'solid' and 'liquid'. Now, outside Japan, more and more restaurants are using Nihonshu. Sake pairing should be a perfect balance between the aroma, the texture and the flavours. Sake cleanses the palate and also works as a umami enhancer or a softener of strong flavours. Most importantly, it complements the food.
For wine lovers, sake might be challenging at first, as they would expect a drink with far more acidity (and/or bitter tannins). However, once they learn to enjoy the other characteristics, and the way sake interacts with food, it can become hard to go on a complete gastronomic journey without sake.
Somms soon understood this, and so it was that sake became their new secret weapon, used to pair with difficult dishes, where wine would be very challenging. Think asparagus, artichokes, eggs…products that can turn into a sommelier's worst nightmare, when the chef introduces a new show-stopping dish containing those ingredients. As a matter of fact, sommeliers are relieved by the versatility of sake and its ability to pair with "difficult" foods. In doing so, they are opening a new window for clients of those restaurants, who would not drink sake at home. Once sommeliers discover sake, they generally fall in love with it, paving the way for them to become sake 'evangelists'.
Gourmet restaurant patrons not only go to this type of restaurant for the food and the atmosphere, but also for the experience and to a lesser, but nevertheless important degree, to learn something. Sommeliers are there to provide this experience and to surprise them, and sake is the perfect drink to do so. Why? First of all, it is a non-western drink, therefore knowledge of it is limited. Secondly, sake has a fairly bad reputation, and in most cases is wrongly defined as a super-strength alcoholic beverage drunk warm after a meal in a Chinese restaurant. So when the sommelier offers sake, the risk of failure is high, but their enthusiasm and their ability to find the perfect match and elevate the flavours of the food, plus the element of surprise, makes the client succumb to it; they may not even know they are drinking sake…
Ways to make this approach successful
 The sommelier, aside from having some knowledge of sake, must act as a psychologist, learning from the client what the best approach would be to introduce them to sake. Giving them the right sake without monotonous explanations at this very first stage can be decisive.
 In most gastronomic (Michelin-listed) restaurants, a wine pairing can be ordered. That means the sommelier is in full control of the drink matching experience. This is one of the best opportunities to add sake. And in my experience, this is the most successful and striking moment for a first-time sake drinker, who is accidentally exposed to the drink. It becomes a win-win situation – the pair will work perfectly, and the client will experience something new and unique.
Whatever the case, the option of serving sake by the glass is also crucial. Sake lasts longer than wine once it's opened, and by the glass provides the opportunity to taste sake without ordering the whole bottle, and even to taste different profiles of sakes in one dinner.
Sake must appear on the wine list, maybe next to the international wines. So sake shouldn't feature on the last page, as often happens, along with the spirits – this perpetuates the long-standing and horrendous confusion of sake being considered as a spirit. The Sommelier is there to help, but sometimes they scare clients with their complicated ways of describing things. So a short and concise description of sakes on the list, classifying sakes by aromas, region, type, rice and polishing ratio, would somehow help consumers choose them. Somms should advise on serving temperature and provide extra information or possibly anecdotes about sake in order to create a lasting impression about sake for the client.
So nowadays, more and more restaurants are embracing sake. In pre-Covid Spain sake was present in all eleven 3* Michelin restaurants, and in most 2*and 1*, and not because it is a cool Japanese drink, but because it works and is here to stay.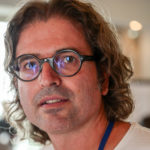 About the author – Pablo Alomar Salvioni
Pablo Alomar Salvioni is a Spanish Swiss Italian citizen based in Madrid, Spain. He is CEO of Salvioni y Alomar S.L. (S&A), Spanish premier importer and distributor of Sake. Director of SOURCING THE EARTH, wine agency for Asian markets. He is Certified CSP and ASP & WSETL3 in Sake – WSET Educator. Basque Culinary Center Sake Expert he also writes about food in magazines such as El Mundo, El Pais, Tapas, Ryori Sushin, Luxeat, etc.